A pro-Trump Nebraska bar owner committed suicide after he was charged for fatally shooting a black rioter who vandalised his business in May.
Multiple sources confirmed 38-year-old Jake Gardner's death by suicide to KETV NewsWatch 7. A news conference hosted by Gardner's lawyers will be held later in the evening.
On May 30, Gardner was confronted and attacked by a Black Lives Matter mob outside Gardner's Hive bar amid protests in the Old Market, a neighborhood in downtown Omaha. When he was knocked to the ground, Gardner fired two warning shots in an attempt to rise to his feet, prosecutors cited. Then a scuffle broke out with 22-year-old James Scurlock before Gardner shot Scurlock dead. The black rioter had repeatedly broken windows to Gardner's bar and other neighboring businesses.
A GoFundMe was launched to raise money for Gardner's defense, but the page was deleted by the fundraising platform. His family and friends believed that his bail was expected to be set at $1 million.
Original altercation: (bitchute mirror here)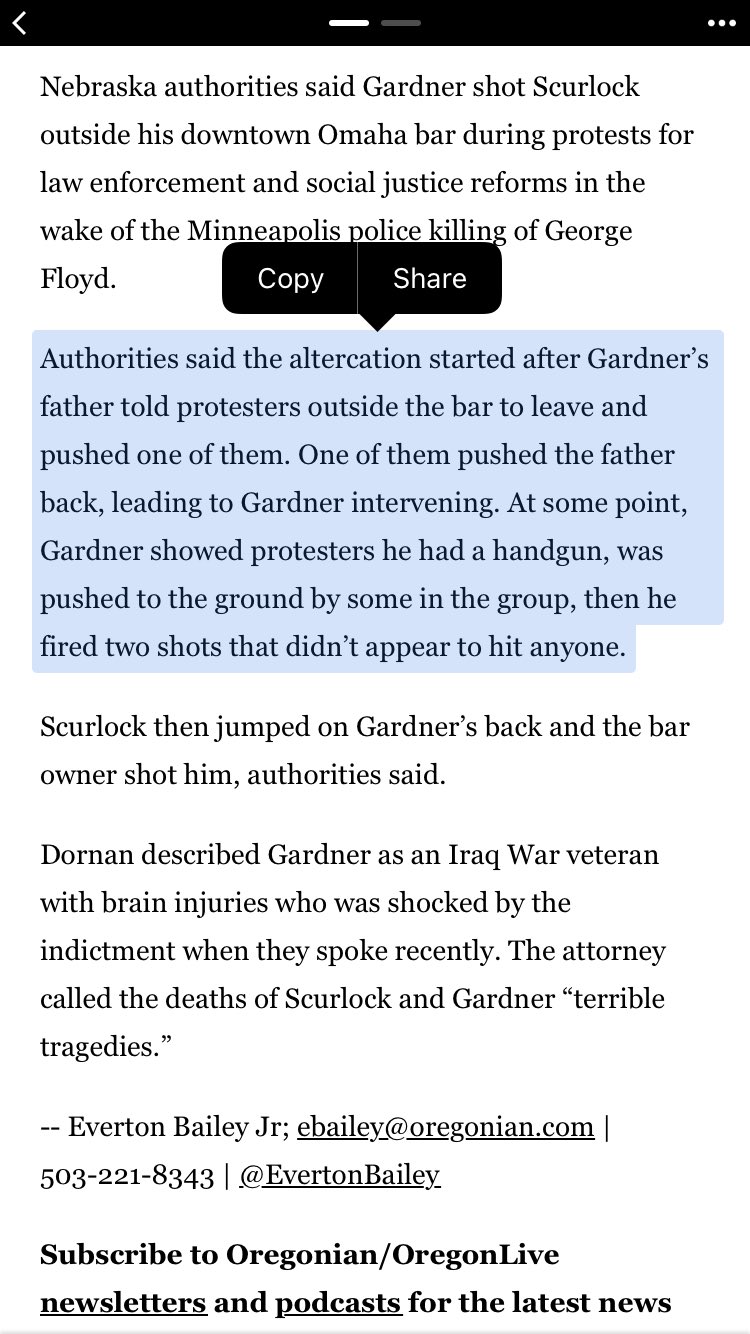 This is how fake news propaganda covers this story:
CBS news race baits:
New York times omits info