As protesters march on Trump Tower in Chicago & the White House, a frank media might point out the death of Mr.Floyd happened under a democrat mayor, democrat senator, democrat governor, with a democrat county prosecutor. the only person who did shit was a republican. Trump.
[CLICK HERE TO READ THE REST OF THIS MASSIVE POST]
Marianne Williamson:
Joy Reid: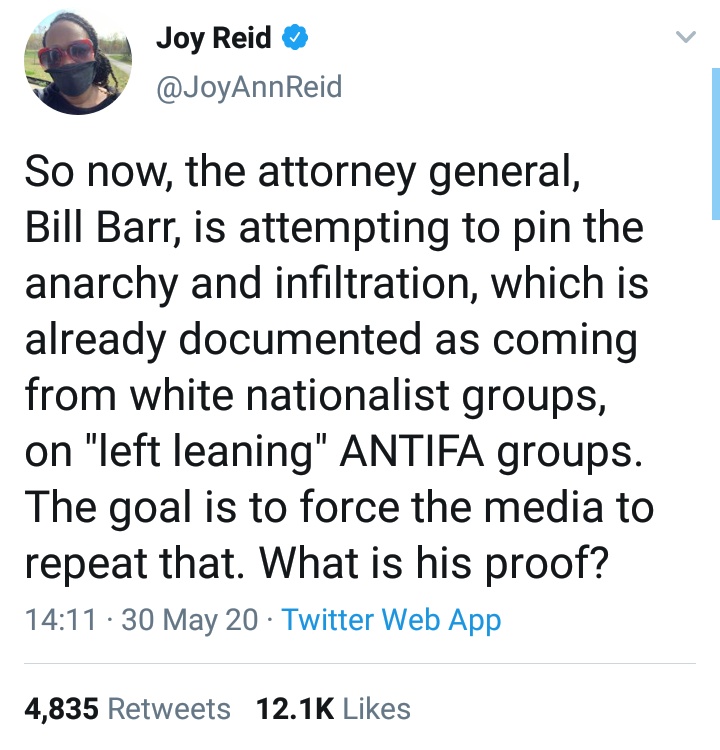 And where is the proof these are outside instigators and alt right groups?
Regina Marston for Congress
Twitter has 243k tweets about "white supremacists"
Mayor Jacob Frey:
Reza Aslan: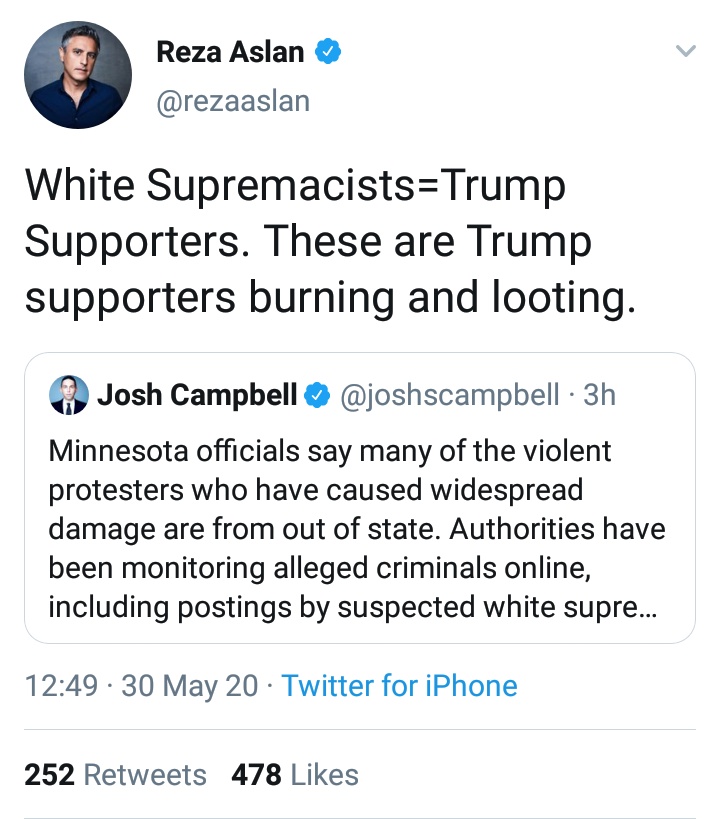 Jonathan Capehart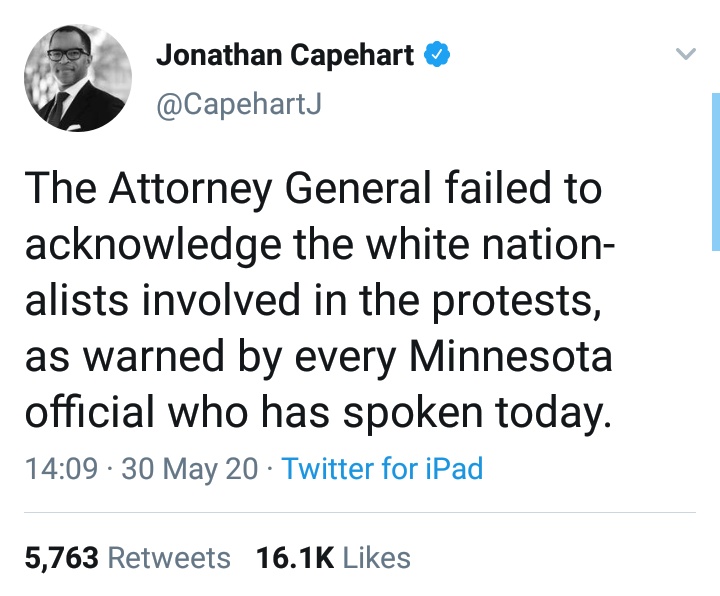 If white supremacists are rioting, why are famous people paying their bail?
Steve Carrell and Seth Rogen:
Chrissy Teigen: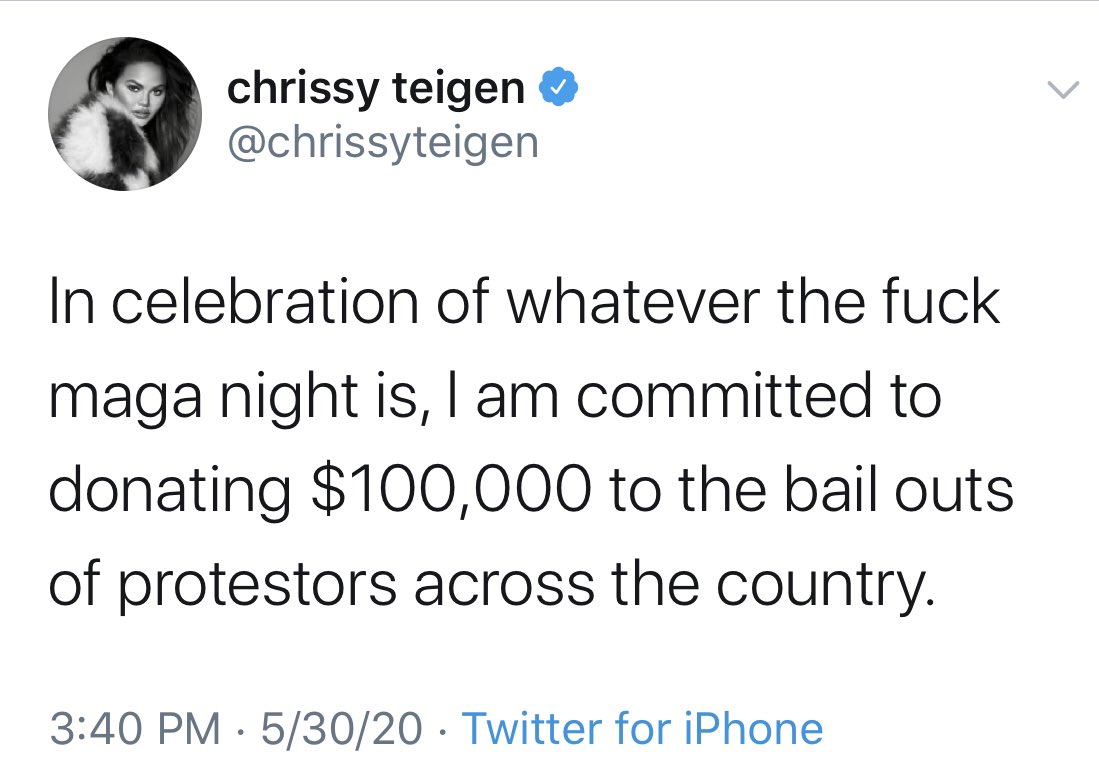 Biden staff bail out rioters
Lawyers willing to represent the arrested "PROTESTERS" pro bono: